3 Perks Home Theaters Have Over Movie Theaters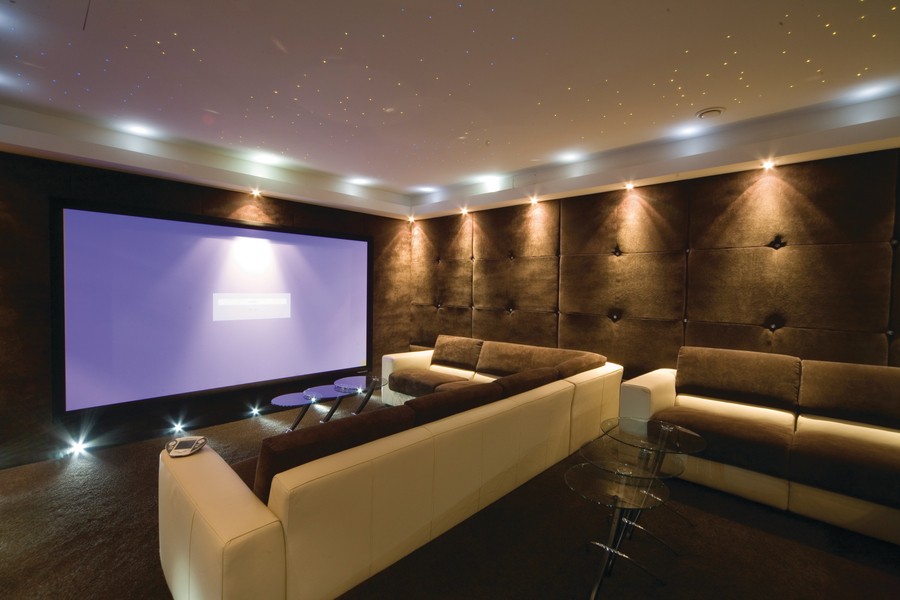 When You're Thinking of Installing a Home Theater, You'll Want to Consider These Benefits
In 2020, going to the movies doesn't look exactly how it used to a year ago. Some theaters are still closed, while others allow limited capacity and require all patrons to wear the proper personal protective equipment to keep everyone safe.
Many homeowners in Chapel Hill, NC and beyond are turning to a more convenient way to enjoy the movie theater experience by installing a home theater on their property. Keep reading to discover three perks a home theater design can offer that you can't get at your local cinema.
SEE ALSO: The Essential Elements You Need for Home Theater Design
More Content Choices
It's exciting to go to the movie theater and see a new film you've been waiting to see. But what if you want to watch something that's new to you but not new to theaters? Your options are limited. Plus, if you want to have a movie marathon, it's going to cost you.
In your home theater, you have an endless amount of movies and TV shows at your fingertips. Streaming services like Netflix, Hulu, Disney+, and Amazon Video give you access to Hollywood's biggest blockbusters, as well as film and TV shows you can't get anywhere else. Feel like watching a throwback movie while getting the theater experience? Go right ahead!
Better Picture Quality and Surround Sound
Just because the screens at your local movie theater are big doesn't mean they're better quality! When you partner with a professional installer for your home theatre design, they ensure your display fills up just as much of your field view. Whether you choose from a TV or projector, you can create the immersive visual experience you get from 'the big screen' without front-row neck pains.
Worried about sound quality? While a big movie theater may have 100 speakers, you don't need that many in your home to have a high-quality audio experience. Smart home technology has advanced the way you experience audio in your home. A home theater professional can tailor the sound according to the number of seats in your theater room so that the audio hits every person perfectly, no matter where they're sitting.
You can choose from concealed in-wall and in-ceiling speakers if you want the room to focus on the screen, or floor-standing and shelf speakers that make a statement.
Fewer Interruptions and More Privacy
Let's face it. there's nothing worse than someone forgetting to silence their phone and getting a phone call during an intense moment, or hearing a stranger talk back to the movie screen while you're trying to enjoy the film.
You get way more privacy in your home theater than you ever would in a real movie theater. You can watch a movie without any unwanted interruptions, pause as you please, and sit in any seat you'd like.
If you're ready to start your home theater design, Tronic Integration is here to help. We've performed countless home theater installations in Chapel Hill, NC, and we're ready to start on yours. Give us a call or fill out our online contact form for a no-obligation consultation. We look forward to hearing from you!