Brands
The Leaders of Design & Innovation
Meet the companies that we call partners. They form the foundation of our product specifications thanks in part to their best-in-class performance, breadth of product offering and ongoing technological innovation.
Experience personalized control for your unique lifestyle with the power of Salt Lake City-based Control4. Connect virtually any device in your home or business to work together, and command them all with customized one-touch controls and scenes from your system remote or smart device of choice. Whether you're home or away, Control4 gives you the power to command and monitor your estate or business in one platform. The transformative benefits of a smart connected home and business with Control4 delivers convenience, peace of mind and an efficient environment that's comfortable and safe.
Learn More
Underlying all of Integra's high-end products are the two pinnacles that define them: passion and excellence. Committed to delivering flawless audio through expert design and construction, Integra learned early on how vital installation is to the end result as well. Not only are Integra products ideal for traditional 2-channel audio, but they stand out for their smooth integration into home theater and whole-house audio systems as well. Realizing that ease-of-use and installation is just as vital as the components' audio quality, all Integra products are designed to fit seamlessly into customized, high-end audio and video projects. Explicitly geared for personalized applications, Integra partners with AV specialists to deliver unprecedented quality for audiophiles and movie lovers through its line of receivers, amplifiers, soundbars and more.
Inventors of the solid-state dimmer in 1959 and now holders of 2,700 worldwide patents, Lutron has expanded their product offering to more than 15,000 products. Lutron makes it possible to craft the perfect atmosphere at home or in the workplace to complement your day-to-night activities with personalized lighting and shading control for enhanced comfort and productivity. Recall your favorite settings from a master keypad or remote to easily transform your environment with just a tap or set your lights and shades to adjust on their own so you can focus on the activity at hand. From the workplace to the home, Lutron provides sophisticated solutions for custom lighting and shading that operate seamlessly at your command.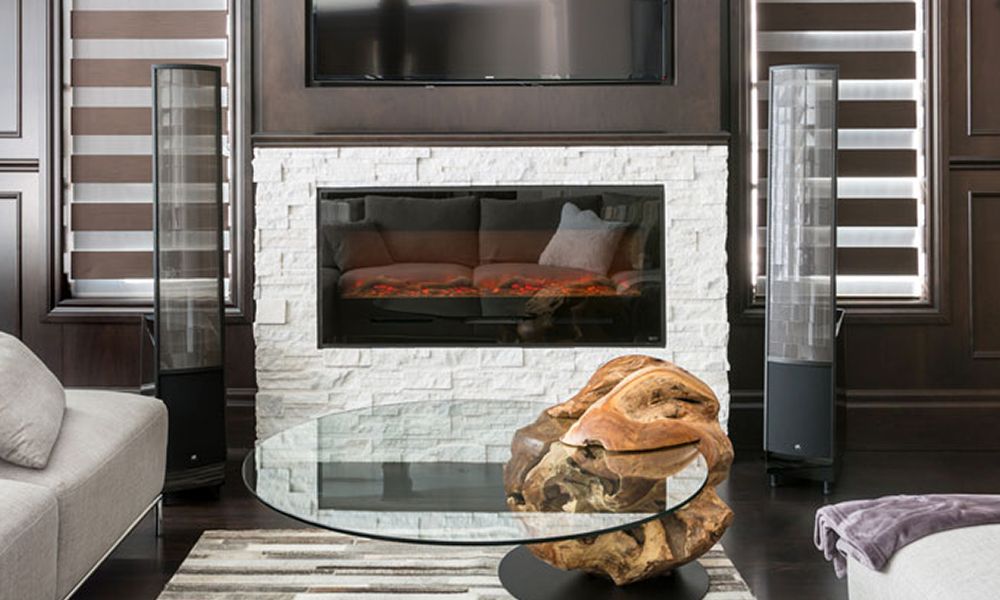 Designing and building the best electrostatic speaker in the world has been MartinLogan's primary purpose since its foundation almost forty years ago. Crafting one that delivered the same resounding bass as a traditional loudspeaker was the most significant challenge. Over the years, they have more than delivered on their promise through their "Truth in Sound" philosophy. There is a commitment to lifelike accuracy and astounding power in each of their products. MartinLogan still specializes in a wide range of electrostatic loudspeakers from the affordable Vista to the immense Neolith able to deliver 1300 Watts of power. The company even offers specialized home theater loudspeakers and a multi-channel soundbar. Handcrafted designs, Anthem Room Correction technology and expert engineering make them the standard for electrostatic speakers throughout the world.
Origin Acoustics leads the industry in high-fidelity architectural speaker solutions that redefine your high-end audio experience. Enjoy pristine sound from any angle in your home or business with Origin's in-wall and in-ceiling speakers that intelligently pivot to focus the sound at the designated listening area. Installation is seamless, accomplishing sightless audio from discreet grilles that blend into your décor and deliver astonishing sonic performance when you want it. From your bedroom to your yacht and even the outdoors, Origin has a delicately crafted speaker system for any place you desire within your Cary, NC, home.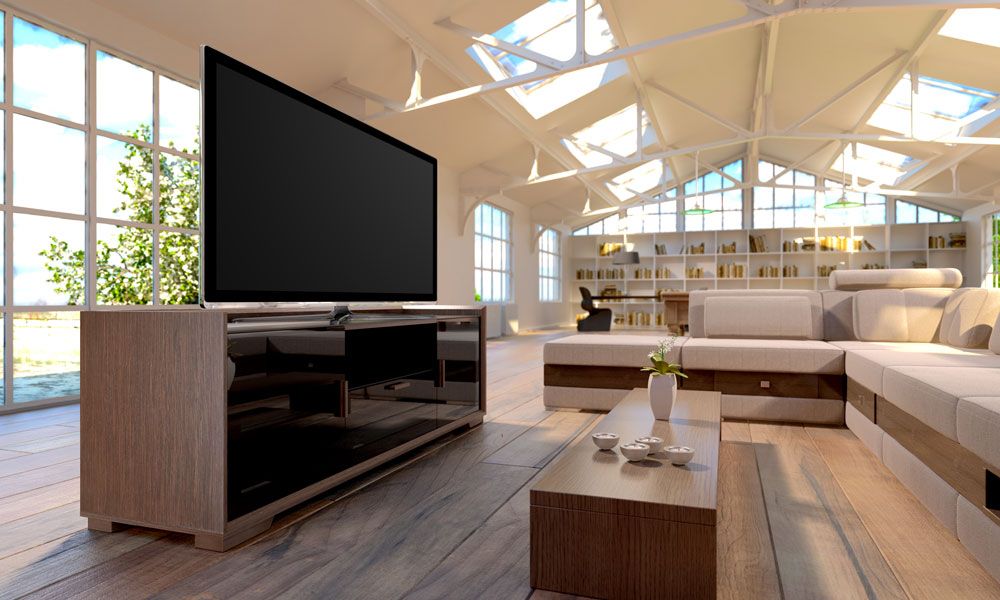 For twenty years, Salamander Designs has been passionate about designing and manufacturing innovative, high-quality and customizable entertainment furniture. As an award-winning industry leader, we build furniture that is shaped by your needs. Creating functional furniture that seamlessly integrates your lifestyle with today's smart home automation technology is our mission. We consider our Design Philosophy to be the perfect fusion of visual design, functional engineering and solid craftsmanship. The Salamander Difference is more than just the sum of its parts. It is the total package. We believe that our furniture should enhance the overall experience you seek, while meeting your specific needs.
Elevate your expectations of home entertainment with Samsung's most innovative and advanced range of televisions that offer an impeccable visual and auditory experience for film and gaming enthusiasts alike. Samsung's proprietary Quantum Processor is the mastermind behind their unrivaled QLED 4K and 8K TVs that display a depth of detail, contrast and realism never seen before. Even when not in use, Samsung displays add beauty to your home by transforming into framed artwork or blending into the decorative pattern on your wall, elevating your space while turned on and off.
Unleash the full potential of your home theater with Screen Innovation's masterful indoor and outdoor screen models. Revolutionize your viewing experience with ambient light rejecting screens so you can enjoy your favorite films even during the day. Embrace the big screen experience in a stylish environment with their sleek, zero edge models that fit seamlessly in any space. Now you can even take your screen on the go with the Solo line model featuring a portable cassette and a two-year battery life. Tiles and rear projection screens, meanwhile, allow unique and engaging digital signage solutions for businesses. Recently, Screen Innovations has also released motorized shades for indoor and outdoor use in a wide range of models and colors.
Sony takes the home entertainment experience to an entirely new level with our premium line of ES Receivers, ES Home Theater projectors, 4K HDR Televisions and ES and AR Speakers. They all work together beautifully to give you and your clients an integrated experience as captivating as the entertainment itself. To Sony engineers, the challenge was to recreate the experience of hearing music performed in a live venue, to find a way to express the emotions of its creator without adding artificial eccentricities. It was to make the listener feel the music, just as if it were being played, with natural dynamism and airiness. And that's precisely what we have achieved with the new Sony ES loudspeakers, elegantly and simply.
Start Your Journey to Smarter Living
Connect with us to learn more about how these industry-leading brands work together to create your dream smart home or business.