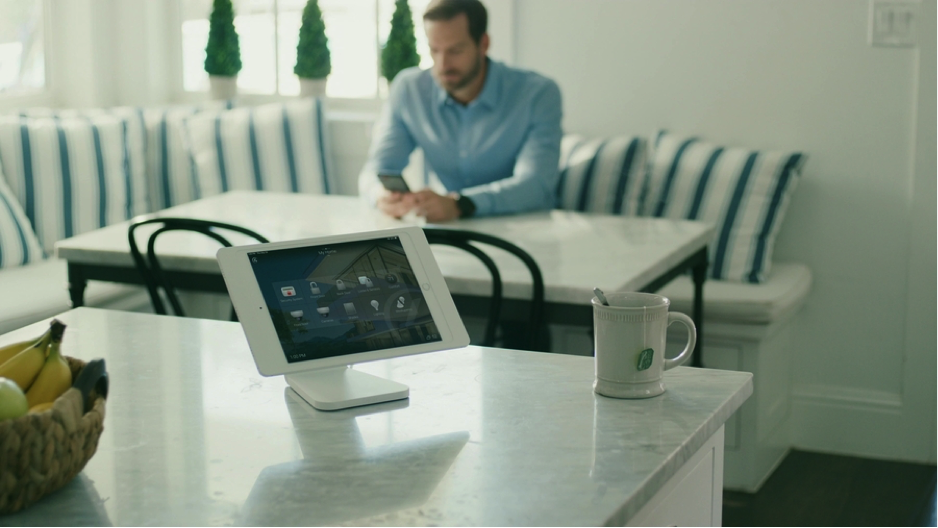 Experience the Magic of an Intuitive, Integrated Control4 Smart Home
The thought of a truly integrated smart home may seem daunting, but it can truly change your life. Imagine waking up in the morning to motorized shades opening automatically as the sun begins to rise, lights slowly increasing in brightness, and the pathway to the kitchen well-lit so you can make your way to breakfast. Your favorite radio or news station begins to play so you can multi-task – listening while you begin cooking pancakes. It's possible with an integrated control system from Control4.
From the initial project consultation to expert calibration and support of installed components for years to come, a Control4 smart home installation brings the magic of intuitive system control to your Durham, NC home.
Keep reading to learn a few reasons why we take great pride in being a Control4 authorized dealer with a C4 certified showroom.
SEE ALSO: Tronic Integration is Your Local Smart Home Installation Expert
Simplify Your Home
From a single easy to use interface, you can control your entire smart home with just a few taps of your finger or a voice command. All of your smart devices – motorized shades, climate control, smart lighting, and more – are manageable through the intuitive Control4 OS 3 interface. Your children and visitors will be able to operate your technology solutions in a breeze, or you can opt to place user locks and codes to prevent children from adjusting settings.
Make Life More Efficient
You may not realize it, but you likely spend a few minutes each day walking throughout your Durham-area home to turn lights on or off or lower and raise shades. It's a task you complete daily, but all of that time adds up! Instead, why not use a smart device to control it all in just a few seconds? 
You can also schedule customized scenes throughout your home. Press a button labeled 'Movie Night' on a sleek custom keypad in order to lower light-blocking automated shades, dim the smart lighting, lower the hideaway projection screen, and fire up your favorite movie.
C4 Certified Showroom
We've been extensively vetted by Control4 to offer one of the few select C4 Certified Showrooms in North America. In it, we showcase home automation solutions so you can see them working independently and in tandem with one another. This allows you to imagine the smart solutions in your very own North Carolina home.
Currently, our showroom is available by appointment only, so contact Tronic Integration today for an appointment or no-hassle consultation for your upcoming smart home installation. We can't wait to hear from you.