Custom Window Treatments Bring Beauty and Benefits to Your Home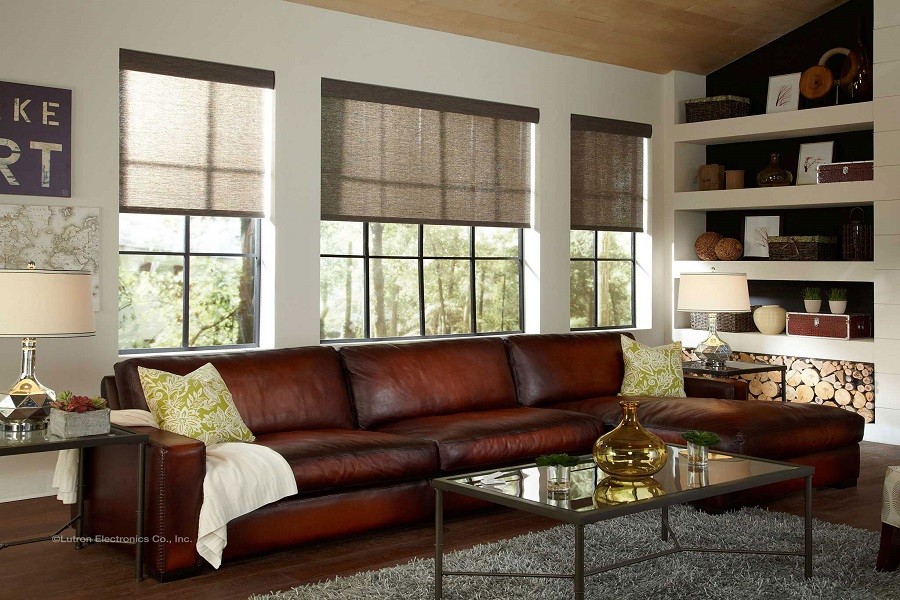 Shading Solutions That Enhance Your Home, Improve Wellbeing, and Save Energy
When you think of smart home technology, likely, custom window treatments are not the first thing that comes to mind. Home automation provides many conveniences that improve your lifestyle and well-being, but usually we think of smart thermostats, light bulbs, and security devices.
Yet motorized shades furnish more than fashion; installing them saves energy, keeps you comfortable, and gives you a sense of security. With smart blinds, you can keep your Cary, NC home cool while maintaining the use of natural light.
Are you interested in learning more about how our shading systems can help you? Read below to find out how they work.
See Also: Learn How You Can Make Your Smart Home Smarter with Control4
Tame the Sun
It's a well-known fact that natural sunlight improves our daily moods. Sunlight stimulates the creation of serotonin in the brain, the hormone that regulates moods, happiness, and general well-being. It also plays a significant role in sleep regulation, digestion, and neural communications.
Daylighting, the design practice of opening walls to allow more natural light, is a distinctive element of modern home design. The effect of blurring the lines between indoors and outside brings the house into balance with circadian rhythms.
While bringing in more sunlight has its benefits, the heat it produces can make your home uncomfortable and put a serious dent in your energy savings. Without management, your home's HVAC has to work harder to make your personal environment livable, especially during our humid summer months.
Privacy and Protection
We love our windows; watching the sunset over the trees or reveling in the stars at night connects us to the outside world. The trouble is that if you can see out, that means others can see in, too.
Luckily, motorized shades let you control your privacy instantly at the touch of a button or the sound of your voice. Lower the sheers for just the right glow from the sun or bring down blackout shades to watch a movie or get ready for sleep. When you are away on vacation, the automation system can create the appearance of occupancy by raising and lowering the shades in conjunction with smart lights. That way, it will always look like someone is home.
Fashion That Fits
Customized window treatments furnish your home with security, beauty, and sophisticated management of comfort. Plus, special UV light-resistant materials guarantee your furniture and artwork will be protected from harmful sun rays. You can match any decor or style with fabrics and fashion developed with top designers and interior decorators.
Are you ready to experience the convenience and style custom window treatments can add to your home? Connect with us by calling (919) 367-9074 or filling out our contact form. We can't wait to hear from you!